Identified a Pain in Your Organization's Process & Applications? IT'S TIME TO ASSESS with Project Partners.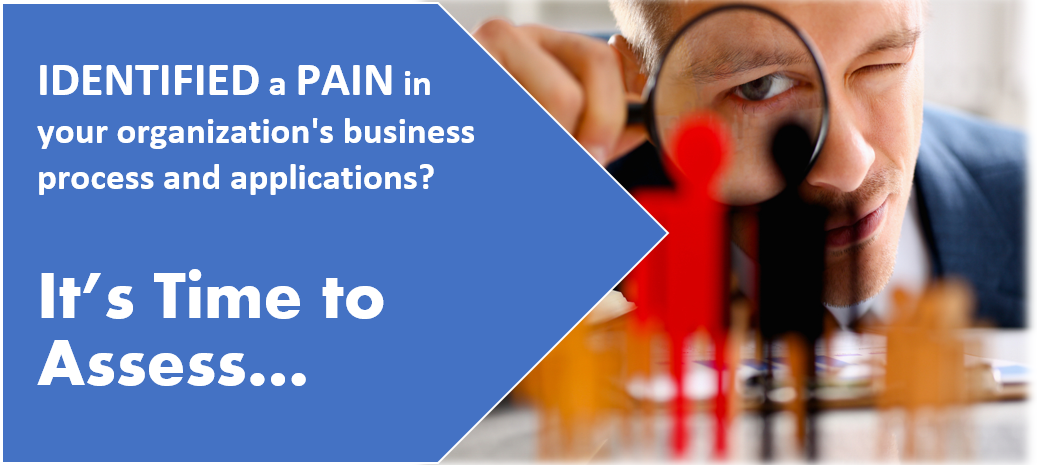 Providing Our Customers With Better Project Delivery Through Full-Service…
PROJECT APPLICATION | PROCESS ASSESSMENTS
Whether helping you uncover hidden project challenges stemming from your current functional and operational applications/processes to understanding the why and how to migrate to the cloud, our PROJECT APPLICATION/PROCESS ASSESSMENT services give you the rigorous framework you need to achieve success quickly.

We Will Partner With You to Assess Your Project Applications and Background Processes Inside and Out. 
Projects is the link that can penetrate your entire organization and requires careful analysis to maximize efficient operations.  If you are experiencing what appears to be a pain in your organization's business process and applications, then now is the time to take another look and assess with the experts.
With Your SIMPLE next steps to obtain Project Partners holistic approach to a full assessment and associated discount offer.