Migrate your Primavera P6 Environment to a simple, fast and cost effective Primavera P6 Cloud solution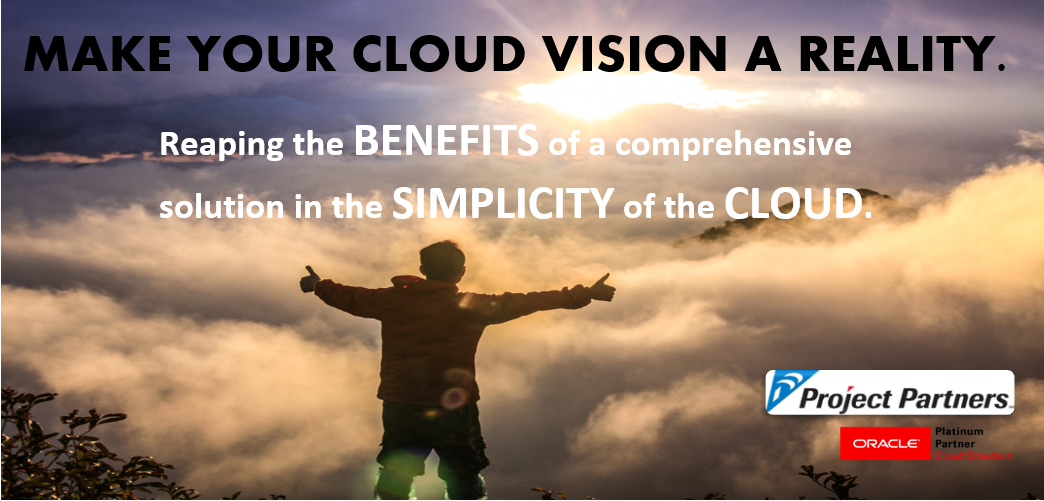 Project Partners Oracle Primavera P6 EPPM
Implementation Services
Making Your Cloud Vision a Reality.

Through implementation, customization, and integration Project Partners' Oracle Primavera P6 EPPM experts provide clients with a comprehensive, real-time view of their portfolio, enabling a deep understanding of all projects within an organization anywhere in the world.
Oracle Primavera P6 Enterprise Project Portfolio Management (EPPM) is the most powerful, robust, and easy-to-use solution for globally prioritizing, planning, managing, and executing projects, programs, and portfolios in asset-intensive industries. P6 EPPM solution enables project driven organizations to intelligently manage their programs and projects—from small and simple to large and complex.
Are You Using The Latest And Greatest P6 EPPM Versions?
P6 EPPM cloud version  provides easy access to enhanced features that make it an excellent tool for project centric organizations to meet complex Project Portfolio Management requirements. In addition, it provides comprehensive business and industry solutions based on leading practices enabling  increased productivity, accelerating business performance and providing a lower cost of ownership across the organization.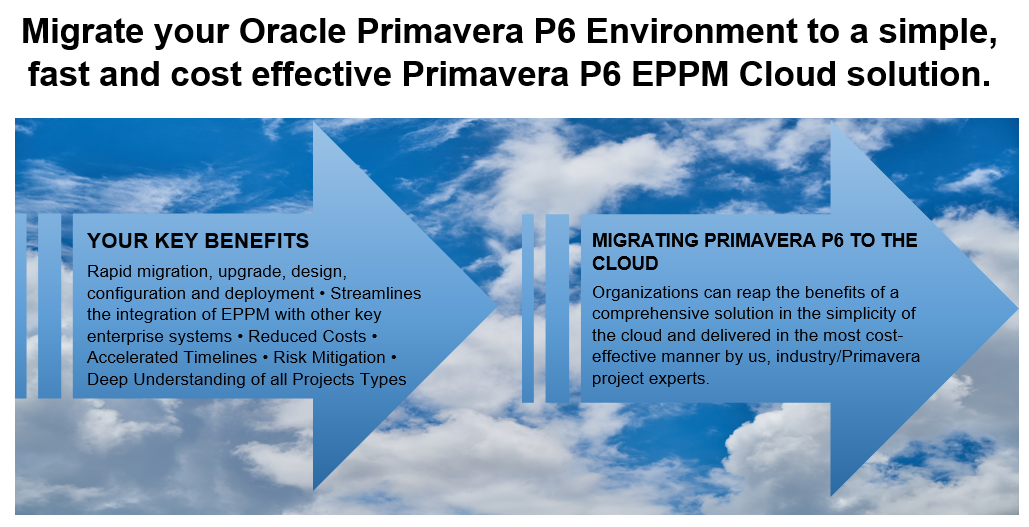 Ready to Move to the Cloud?
Oracle Primavera P6 EPPM is Ready for You.
We provide expert cloud migration services to integrate P6 EPPM with your finance and asset management systems, providing a consolidated view of the  enterprise project portfolio for an accurate, up-to-date view of projects, people and financial performance.
With Project Partners comprehensive approach to implementation, we can quickly and easily – WITHIN 4-6 WEEKS – provide a full assessment, and develop your migration path to make your Cloud Vision a Reality.
www.projectp.com | Phone: +1.650.712.6200