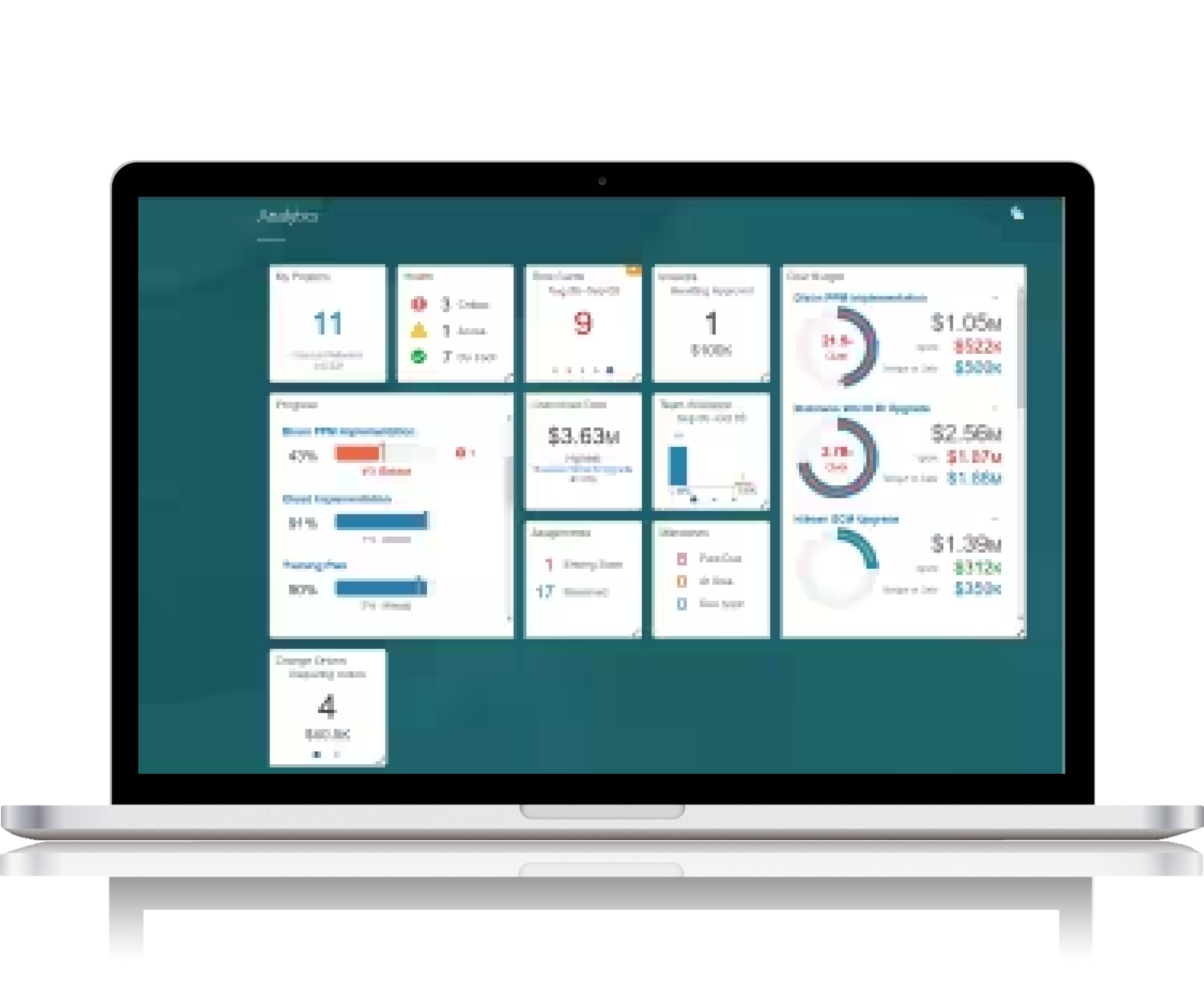 Streamline Operations with Powerful ERP Solutions
At Project Partners, we believe that Oracle's Cloud ERP is the key to operational success for project-centric organizations. With the financial models running through Cloud PPM, project-based teams gain a clearer project-by-project picture of what is going well and what might be at risk.
Oracle Fusion Cloud ERP aligns projects with strategy, empowers on-site and remote teams to make informed decisions based on real-time project data, and enables them to outperform the competition. With flexible deployment options and a strong focus on security and compliance, Oracle ERP is a trusted solution for businesses of all sizes seeking to stay ahead in today's competitive marketplace.
Oracle Fusion Cloud Applications
Services
Ensuring your technologies strengthen your business AND your projects.
Oracle Cloud ERP Modules We Support
Unleash Your Business and Project Potential
Financial Management
Maximize financial efficiency, control, and costs across your projects. Oracle Financials is a powerful solution that optimizes financial operations and drives business success. It empowers teams with comprehensive tools, streamlined processes, and real-time insights.
Project Management (PPM)
Achieve unparalleled project success, foster real-time collaboration, and boost profitability with Oracle Cloud PPM. Empower your teams with seamless project planning, resource optimization, actionable insights, and end-to-end project visibility.
Procurement
Enhance project success through a seamless procurement experience with real-time insights and robust analytics. Streamline purchasing, supplier management, and sourcing for cost savings, optimized supplier relationships, and heightened efficiency.
Enterprise Performance Managemnt (EPM)
Deliver your projects from start to finish with financial planning, budgeting, and forecasting. Optimize performance, make data-driven decisions, and drive growth across departments in today's dynamic business landscape.
Supply Chain Manufacturing
Experience streamlined and agile SCM operations, from procurement to production to fulfillment. Gain real-time visibility, optimize inventory, reduce costs, and enhance supplier collaboration. Drive efficiency, meet customer demands, and achieve sustainable growth.
PaaS Extensions
Extend Oracle Cloud ERP to ease your specific industry and user requirements. At Project Partners, we've developed over a dozen comprehensive PaaS solution extensions that address unique functionality gaps in the native Cloud ERP.
PAAS SOLUTION EXTENSIONS
Extend Oracle Fusion Cloud ERP/PPM
for your specific industry requirements
RESOURCES
Read Our Latest Industry Posts