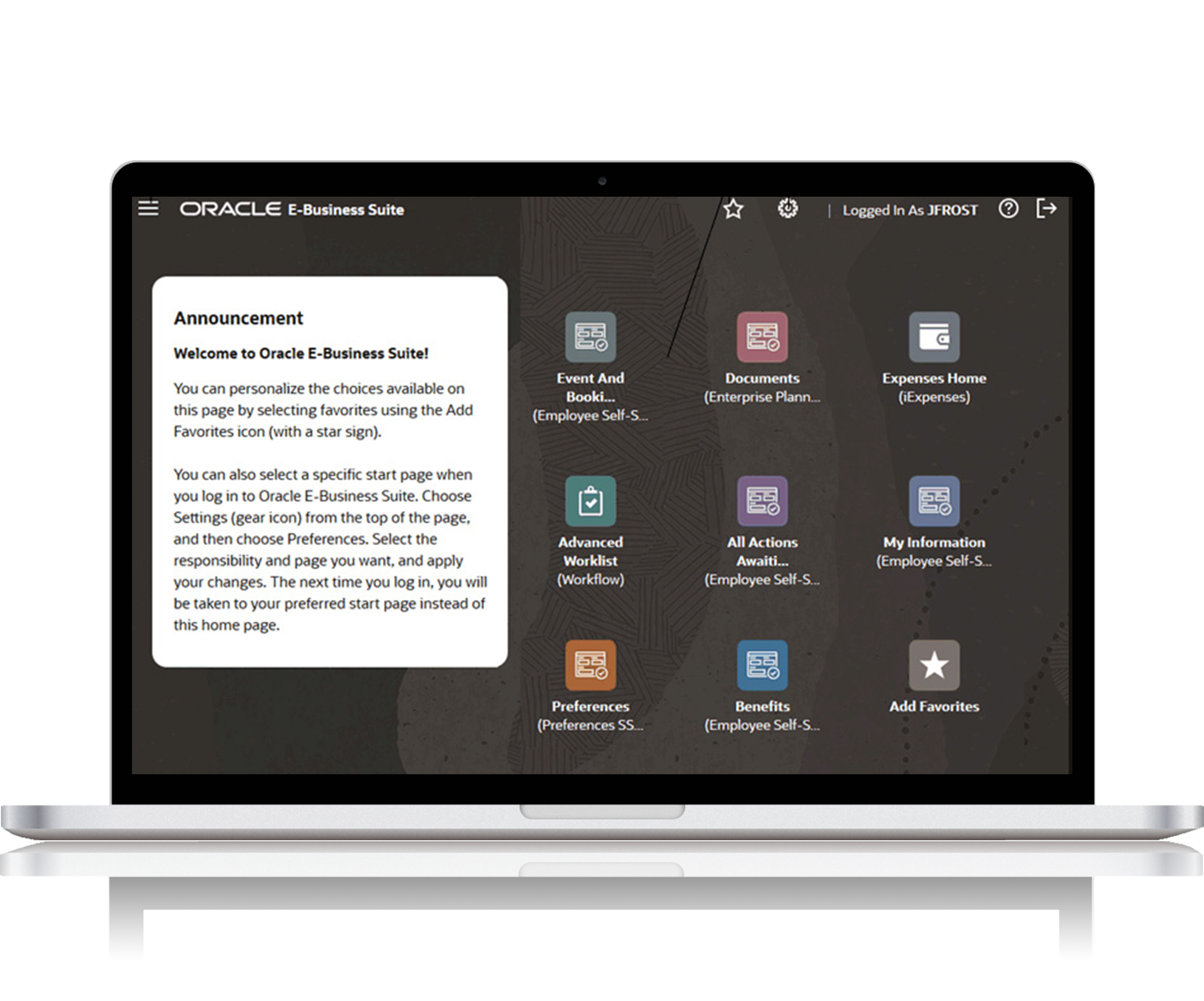 Integrate Your Project Operations
The reports of sunsetting Oracle E-Business Suite (EBS) have been greatly exaggerated. Recognizing its significance in the project-centric landscape, Project Partners continues to be the longest-standing player in EBS. From implementation to evolution, we empower global clients across their unique ERP landscapes to foster adaptability and dexterity.
Whether your path involves on-premise essentials, extending the native functionality, seamless Cloud migrations, or the intricacies of hybrid models, your business can immerse itself in vital project operations while confidently embracing the future in the ever-changing marketplace.
Oracle E-Business Suite
Services
Maximize your investments with a lasting design.
ORACLE EBS Products We Support
A 30 Year-History of Project Innovation
Projects
Streamline and enhance project management processes. EBS Projects offers a range of tools and functionalities to plan, execute, and monitor projects effectively. Enable users to manage project costs, resources, schedules, and deliverables, all within a unified platform.
Financials
EBS Financials automates various financial processes, including accounting, procurement, payables, receivables, assets, and more. Gain control over financial information, improve decision-making, and comply with regulatory requirements.
Manufacturing
EBS Manufacturing streamlines and optimizes business manufacturing operations. It offers a range of modules that efficiently manage production processes while enhancing productivity, reducing costs, and maintaining product quality.
Procurement
EBS Procurement streamlines business procurement processes. It offers modules that enable businesses to improve supplier relationships, enhance procurement efficiency, control costs, and gain better insights into procurement operations.
HCM
EBS Human Capital Management (HCM) empowers organizations to manage their human resources and workforce effectively. Its modules optimize productivity, improve employee engagement, and ensure compliance with HR regulations.
EAM
EBS Enterprise Asset Management (EAM) is a specialized module that optimizes physical asset management. Its functionality ensures reliability, reduces downtime, controls maintenance costs, and adheres to safety and regulatory standards across the lifecycle of assets.
Our Oracle EBS Products
Harness Our Legacy
In Oracle Projects
Project Partners has developed products that extend the native feature functionalities offered by Oracle EBS to meet unique business requirements. Each product delivers a complete solution to support tailorability, team performance optimization, and business process enhancement - providing your teams with real-time data when they need it.
Explore our Oracle E-Business Suite products: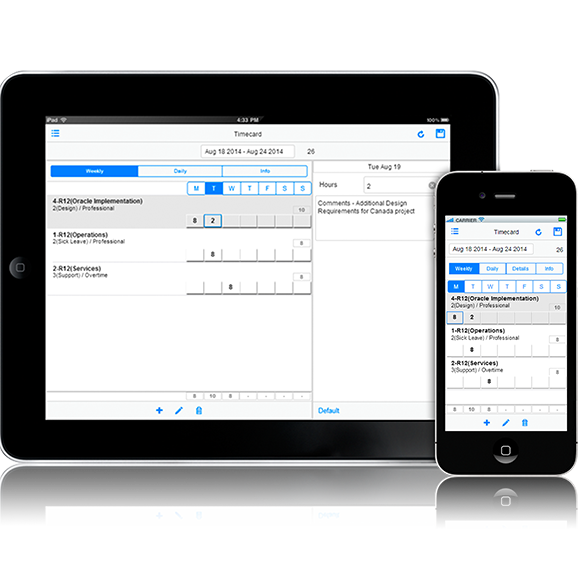 PREPARE FOR THE FUTURE
Strategize your migration
to Oracle Cloud ERP/PPM.
Why Migrate to Oracle Fusion Cloud ERP?
Source of Truth
It offers a cost-effective, data-consistent single source of truth and enables flexible deployment across your enterprise.
Modern Platform
It offers automatic quarterly updates, a contemporary user interface for the modern user, and real-time reporting.
Built-In Intelligence
Boost efficiency with artificial intelligence (AI), machine learning, digital assistants, and prescriptive analytics.
Powerful Tools
Automate the most time-consuming business processes by freeing up to 96% of your teams' strategic, manual tasks.
The market leader from project operations to finance.
2034 seems far away, but a decade can pass in the blink of an eye. Proactively assess your current Oracle EBS environment, and ensure you are on the latest release for access to new features and enhanced security while maintaining premier support. Simultaneously, kickstart your preparations for Oracle Cloud ERP/PPM, setting the stage for a smooth transition.
Primary advantages of Oracle Fusion Cloud ERP:
Significantly lower total cost of ownership (TCO).

On-prem ERP applications will soon become legacy.

High scalability for ease in business evolution.

Real-time business insights and easy accessibility.

Automatic updates: features, patches, and compliance.

Robust security measures to protect sensitive data.

Improved team collaboration from anywhere, anytime.

Engineered to support complex integrations.
RESOURCES
Read Our Latest Industry Posts