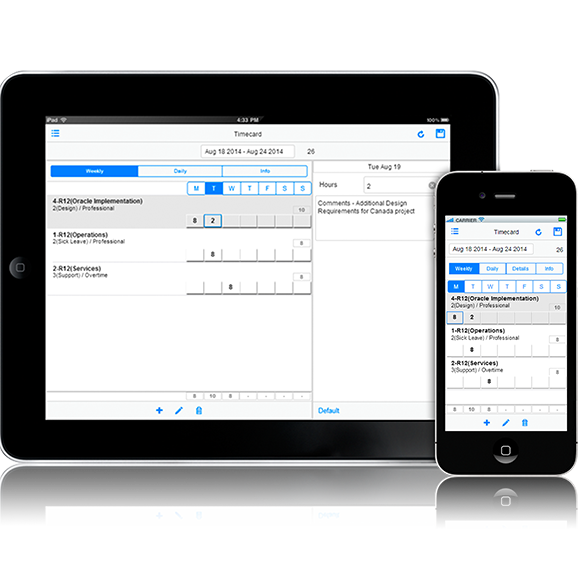 Mobile Time Entry for Oracle Time and Labor, Projects, and Payroll
Project-driven organizations are ruled by a dispersed workforce. Getting on a computer or accessing the Oracle database in the field is not always feasible, especially with a wireless connection or client firewall dependencies. This results in manual 2nd hand timekeeping, delayed billable project data, and slowed cashback on efforts already spent on your projects.
Support your remote resources wherever they are, with mProjects. This easy-to-use application leverages the strengths of your Oracle ERP and HCM Applications from any mobile device to provide and capture time entry information. As a result, your workforce can enter time conveniently to projects, tasks, and expenditure types relevant to their work - anywhere the job takes you at any time.
KEY FEATURES
Easily Record Work As It Occurs
Mobile Device Compatible
Users can track time using a smartphone or tablet so managers can see labor overruns in the earliest stages and take proactive steps before issues arise.
Rapid Time Entry
Time can be entered using templates and defaults with minor daily adjustments or the automated time clock feaure to record work as it happens.
Remote Access
Your remote workforce can enter time data and task comments wherever they are, even when out of wireless range or operating in airplane mode.
Intuitive Interface
A choice of time entry methods and timecard views allow each user to interact with mProjects in the manner they prefer, speeding end-user adoption.
Single-Touch Action
Quick actions allow users to save and submit timecards, and retrieve next-period data. Default fields provide ease of use while reducing human error.
Standard Functionality
Standard Oracle business process and approval flows uniquely set by your organizaton are leveraged to deliver a full integration with Projects and Payroll.
Verifies Resource Data
Validates self-service time entries, saves, and/or submits them to Oracle Time and Labor as if entered directly into Oracle's HTML interface.
Higly Secure
Enforces the standard Oracle Apps security rules, so there is no need to worry about compromised data if a smartphone or tablet is misplaced.
Oracle Compliant
Oracle compliant and leverages the Change and Late Audit functionality of OTL to support the Defense Contract Audit Agency (DCAA) requirements.
Timecards Processed Per Month
Lines Processed Per Month
RESOURCES
Read Our Latest
Industry Posts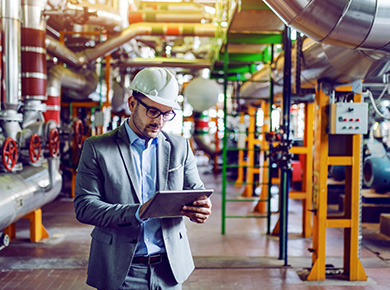 The truth is, now you can have it all: fast, accurate, and inexpensive project time management, anywhere you are with the practical convenience of a mobile device.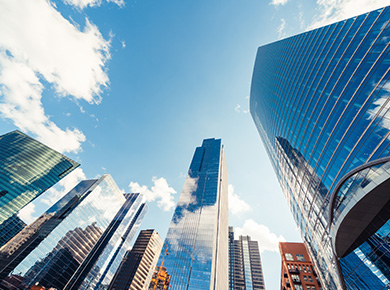 Over 500 Atkins users significantely reduce time entry delays by using their own mobile devices, securely accessing Oracle Time & Lablor outside of the local network.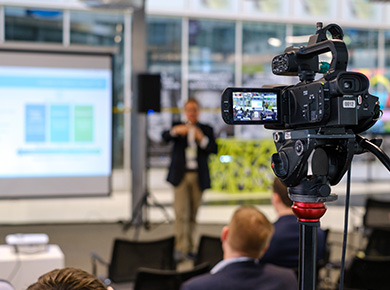 Entering timecards on-time and accurately for your remote workforce is key for controling project costs and knowing exactly where your project projections are heading.