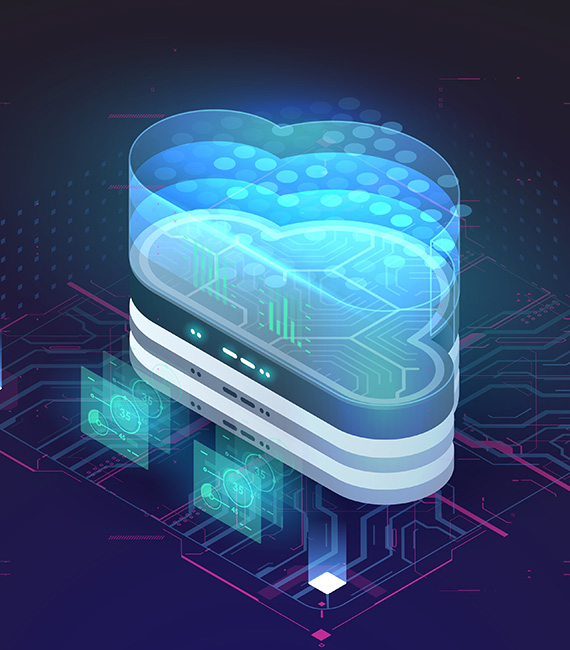 Cloud Migration Your Way
Elevate To The Next
Level of
Project Operations
Taking the journey to the cloud?
At Project Partners, we specialize in migrating your Oralce JD Edwards or E-Business Suite applications to the cloud, catering to your needs within Oracle Cloud Infrastructure (OCI) and/or Oracle Fusion Cloud ERP.
In today's fast-evolving digital landscape, organizations seek the strategic advantages the cloud offers while facing the challenge of accomplishing more with limited resources. Project Partners has the scale, experience, and expertise required to provide our clients with a seamless migration process. Regardless of where your organization stands in its cloud adoption journey, discover how our Cloud Migration Services can empower your organization's move to the cloud.
OUR CLOUD SERVICES
Vast Experience Coupled with
Industry Specialists
Lift & Shift
Lift and shift your Oracle EBS or JDE on-premise applications to OCI. This method provides a streamlined and efficient way to transport your existing applications, minimizing the need for extensive redevelopment or customization.
Lift & Shift
By leveraging the 'lift and shift' strategy, you can maintain the familiarity and functionality of your applications while capitalizing on the scalability, security, and cost-efficiency of OCI. Accelerate your cloud adoption and ensure a smooth transition.
Move & Improve
Upgrade and enhance your on-premise Oracle EBS or JDE applications when migrating to OCI. This method allows you to implement the latest version, ensure continued Oracle support, and standardize processes for all project teams.
Move & Improve
Move and improve isn't just about relocation; it's about unlocking new possibilities, streamlining operations, and future-proofing your enterprise. It's an investment in innovation and efficiency that drives long-term success.
Migrate
Transition your Oracle EBS or JDE on-premise applications to Oracle Fusion Cloud ERP. This method allows you to migrate ERP workloads individually, minimizing potential disruptions within your organization during the technology evolution.
Migrate
We believe in setting the stage for success, which is why we implement standardized datasets and configurations tailored to your evolving needs before initiating the migration process. Simplify the transition and pave the way for a more efficient operation within Cloud ERP.
DISCOVER
See what Oracle Fusion Cloud ERP
can do for your organization
SERVICES RESOUCE PLANNING
Your Rapid Path to
Oracle Cloud ERP for PSOs