Close the Gap Between Efficiency and Execution with just 1-Click!
Project Partners Cloud Process Scheduler. Finally, a simple, robust tool that allows you to efficiently manage all your Oracle Fusion Cloud SaaS and Oracle Integration Cloud (PaaS) scheduled processes in one central interface.
Empower Your Team - See Proven Results.
Enable teams from
Operations to Sales, Finance, Procurement and HR
, to achieve operational efficiency with a unique solution that fits your organization's business needs.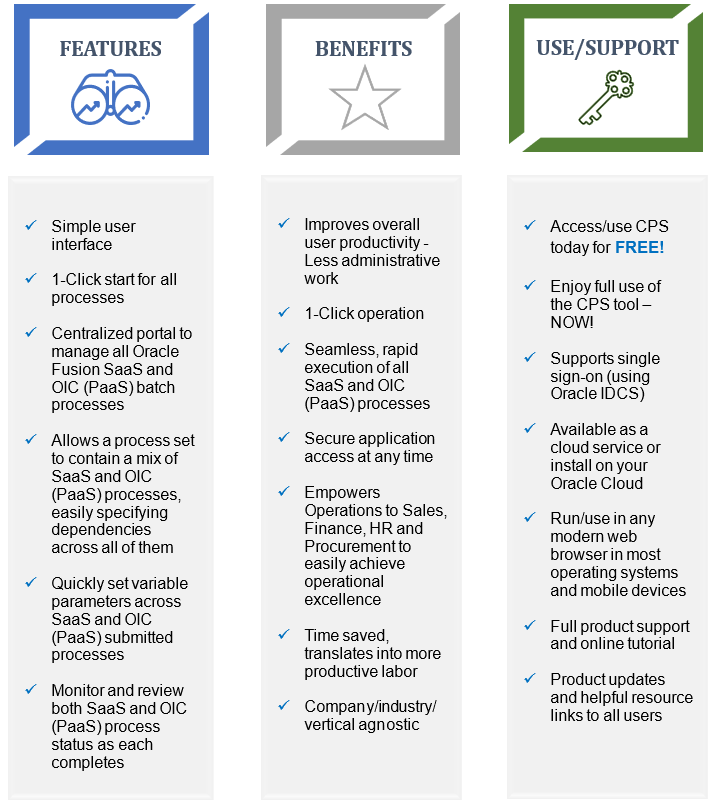 For product inquiries contact us.