September 2022 \ Oracle Cloud PPM, 22D: What's in it for you?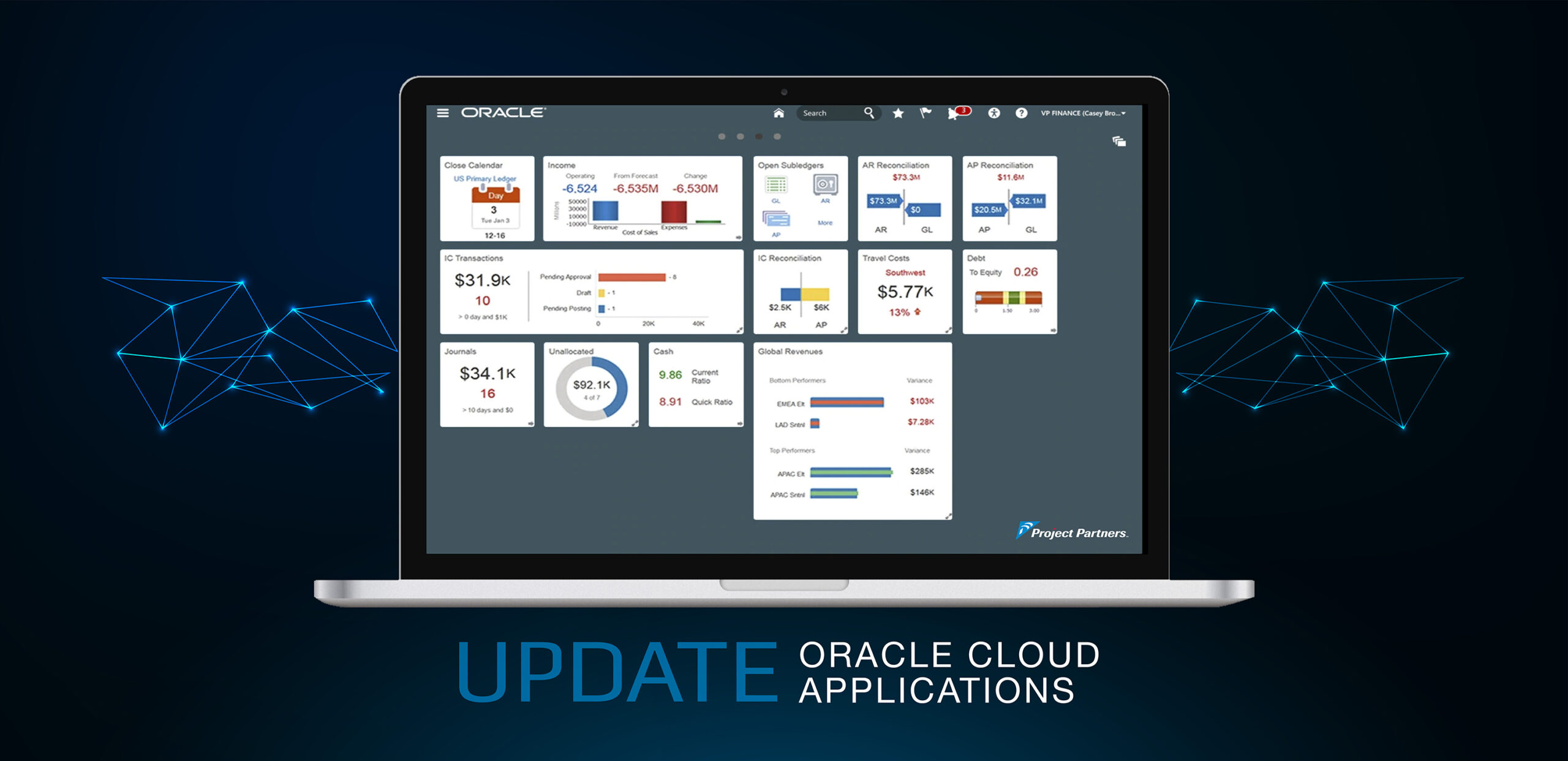 Major Enhancements
Oracle's Release 22D comes with a bunch of goodies for Cloud PPM Customers primarily focused on new REST APIs that enable custom PAAS Development and integration with external systems, with two exceptions. Below we focus on the two significant enhancements:
1. Expenditure Item Data for Purchasing Feature
If you are a PDSC (Project Drive Supply Chain) user, you will cheer this one! The Expenditure Item Data for Purchasing transactions will now derive from the Purchasing transaction date instead of the PO Expenditure Item Date. This change is valid for both Expense and Inventory destination POs. This update is huge and will significantly improve accounting accuracy for PDSC users. Here are the details:
Receipt Date on Receive Lines page
Transaction Date on Put Away Lines page
Return Date on Return Lines page
Transaction Date on Correct Lines page
Transaction Date in Self-Service receiving pages
Transaction Date in receiving REST and SOAP services
Transaction Date in receiving FBDI
This is an Opt-In feature, and you will need to review the security requirements listed in the Readiness Doc. Get an assessment to see if this feature is right for your organization:
2. Program Communication Management Feature
If you are still not using Program Management, the new Program Communication Management feature is another BIG reason to adopt this feature. This new communications feature will allow you to develop Program Communication reports that automatically pull in Key Program and Project Metrics, including Top 5 or Bottom 5 projects. In addition, you can add a narrative description to the reports to allow Program Managers to provide color commentary on the program status. You can define standard templates for different types of programs and various audiences.
This feature also enables collaboration functionality that allows the report recipients to comment and communicate back and forth with the program manager. This enhancement depends on REST APIs so you will need to engage your technical folks to enable this feature. Now on our Oracle wish list: something standard, like this, for Project Status Reporting!
Several Minor Enhancements:
Project Management Common Items:
Additional attributes for the EPM Integration related to Project Number and Integration Code if the project has already been integrated
Labor Distribution Improvements

Search Labor Costs by Pay Element
Review Counts when Searching to understand Volumes
Simplified Download to MS-Excel of Search Results

Additional OTBI Attributes for Internal Funding Sources for Grants

Approval date
Approved by person id
Required by Sponsor

Export Award Projects to Excel from Manage Award Projects
Currency Conversion Variance considerations for Forecast Generation – Useful for people using multi-currency in their project forecasts
Performance Improvements for:

Manage Project Plan Page Load
Project Resource Request Search

New REST API to retrieve Task Financial Actual Costs – Under the Project Plans REST API
Project Management Common Items:
New Security Privilege that protects you from deleting Supporting Documents from Contracts – except in the Draft or Amended states.
Rich Text Editor for Contract Clause Authoring
Cost Management and Control Items:
Remove all payroll costs that failed in distribution using labor schedules on initial import or when adjusted using new labor schedules
Importing Cost Reversals of existing transactions will no longer check for Employee Assignments. This ensures that reversing transactions will not fail Transaction Import
Ability to drill down to Unprocessed Cost from OTBI using a new Deep Link
Planning, Scheduling & Forecasting Items:
Improved UI to mass assign resources to Tasks on Financial Project Plan. Our 2 ?: this type of UI does not work well. There is something similar available for Tasks and resources for budgets (Financial Plans) in EBS. What are your thoughts?
New OTBI-based transaction analysis for determining the cause of errors in calculations and forecasting in Planning Transactions (Financial Project Plans, Budgets, Forecasts).
Grants Items:
New Attribute for Unique Entity ID that will be included in Government funding reports.
Rest API Updates:
Finally, here's a listing of all the new and updated REST APIs included in this release. This is an area for slight – the focus on REST APIs perpetuates custom PAAS and Integration development as opposed to a focus on Standard Functionality.
Manage additional template attributes using the Project Templates REST API

Burden Schedule
Currency Conversion
Planning Project
Add/Delete BUs as exceptions to CC Rule
Project Task Resources
Task Attributes: Capitalizable, Burden, Cross Charge.

Manage planning options for project forecasts using the Project Forecasts REST API. This allows you to override the default Forecast Planning options when loading forecasts from external tools
Manage project cost adjustments using the Project Costs REST API. This release adds canceling of pending adjustments and editing expenditure comments.
Delete standard invoices in draft status using the Project Contract Invoice REST API.
Release multiple project contract invoices in approved status using the Project Contract Invoice Release REST API.
New REST APIs to enable Program Communications – a major feature discussed above.
Are you currently on Oracle Cloud ERP and need help keeping up with the quarterly updates and how they impact your business? Or are you on E-Business Suite and looking to move or Oracle Cloud ERP? Either way, Project Partners can help you Assess, Implement and Manage your Oracle ERP system of choice. Let's start a conversation!