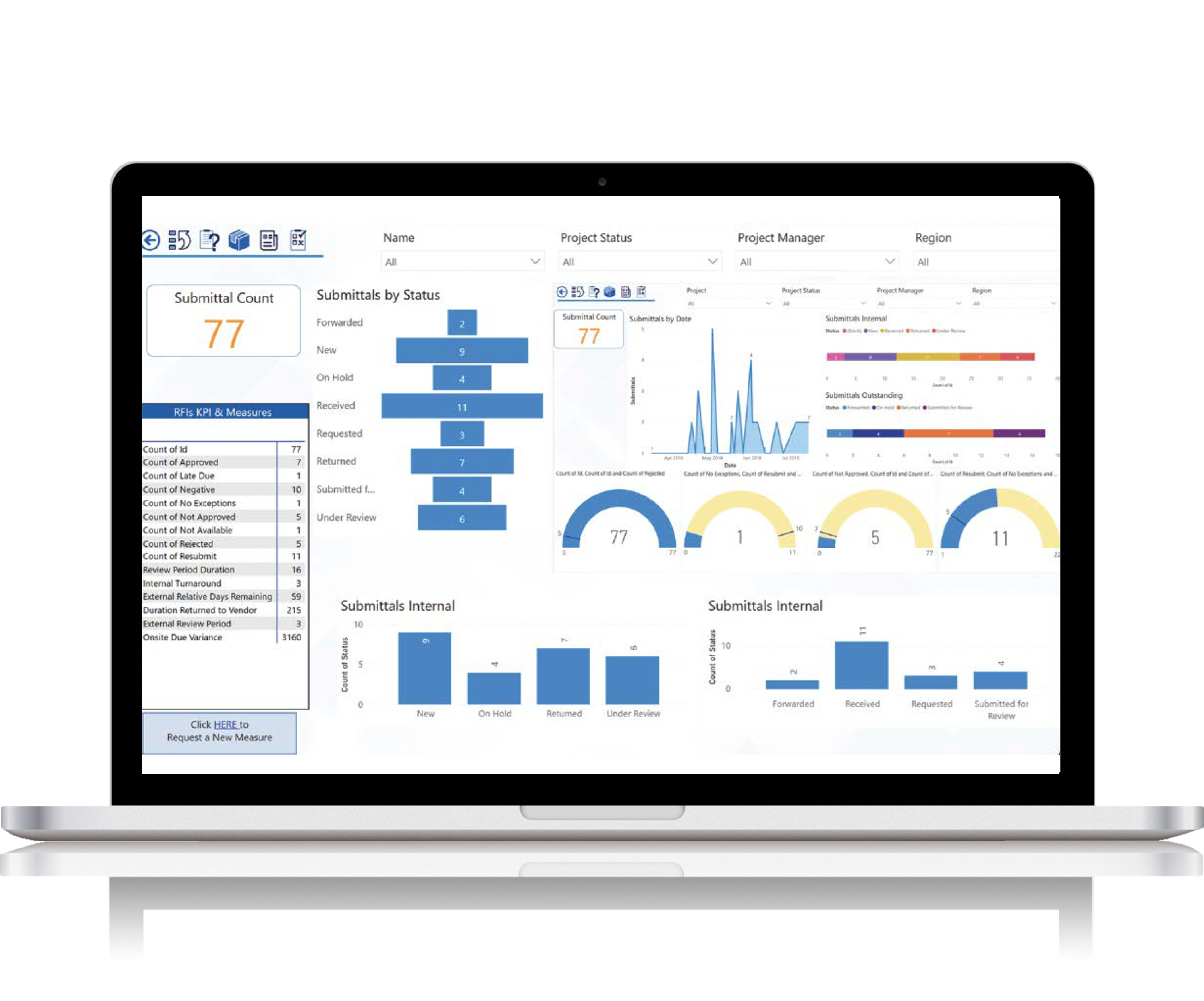 A Collaborative Construction Program and Project Management Software
Project Partners is dedicated to providing project-centric organizations, like those in the construction industry, with the technology and services you need to keep projects on track, on time, and within budget.
With Kahua's forward-thinking solution suite, improve efficiency, lower costs, and reduce project risk throughout your construction projects. Whether you are an Owner or General Contractor or run Government or Commercial projects and programs, Project Partners can help you understand if Kahua' purpose-built contruction project mananagement software is right for your teams.
WHY KAHUA
Manage & Control Construction Projects - Your Way
Customize To Your Business
Keeping a competitive advantage is essential in the AEC industry. kBuilder, the industry's only low-code application platform, provides easy configurability to match Kahua to your unique needs.
Streamline Communication
With this collaborative platform, get the right information into the right hands at the right time to detect problems early, track the status, and report in real-time on projects of all sizes and complexities.
Adapt to Change
Project requirements can change on a dime. Kahua delivers your organization the flexibility you need throughout the entire construction lifecycle to ensure agility no matter the circumstance.
Quick-Start Rollout
With Kahua's purpose-built solutions and intuitive interfaces specifically designed for each team members' role, start improving your project delivery in days. Quick adoption for quick ROI.
Global Ready
Keep international project and program management a priority. Kahua meets the demands for global datacenters, multi-currency transactions, and multi-language communications.
Prepare For The Future
Growth projections for the AEC industry are amongst the highest of any industry. Secure your capital program data with the assurance of support through even the most aggressive plans for the future.
RESOURCES
Read Our Latest
Industry Posts