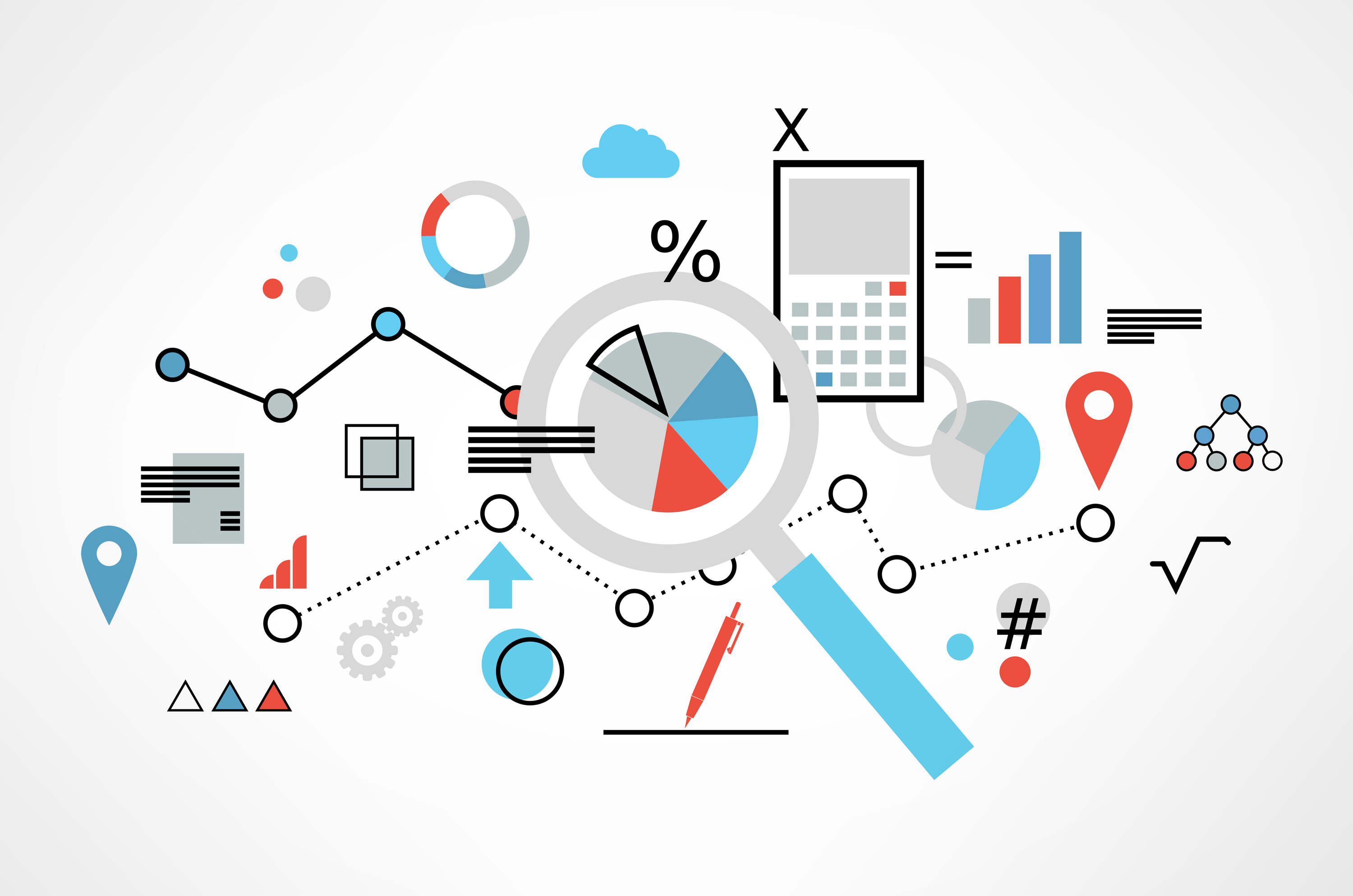 Author: Wendy Lamar | Managing Principal Consultant | Project Partners
Oracle E-Business Suite R12 Project Certified Implementation Specialist
Asset Capitalization Dashboard
The Asset Capitalization Dashboard has been included in release 12.2.8.  The dashboard provides the user with a complete view of a capital project's costs and capabilities to manage certain functions of capital project maintenance that were previously only accessible via Oracle forms.
The Asset Capitalization Dashboard is accessed from the Project Home, navigating to the Financial tab, and Asset Capitalization subtab.

The dashboard provides a summary of the project costs, including capitalizable and non-capitalizable costs, as well as the Assets assigned to the project or a task of the project.  The summary also indicates those costs not yet summarized, not yet capitalized, and not yet processed through asset generation and/or interface to Oracle Assets.  There is an indicator of any rejected lines.  Certain summarized information also provides drill-down capabilities to view the expenditures included.

The following screenshot is the resulting page from drilling into Capitalizable Costs expenditures; access by clicking the Cost Summary – Capitalizable Costs amount (red arrow above):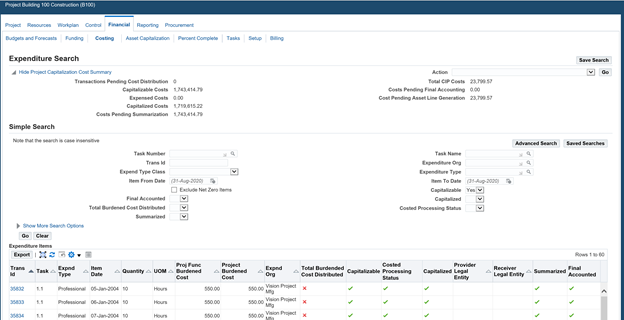 Returning to the main dashboard – In the lower region, you will view the Assets Inquiry to view the project assets.  Parameters are provided to search the assets and limit results.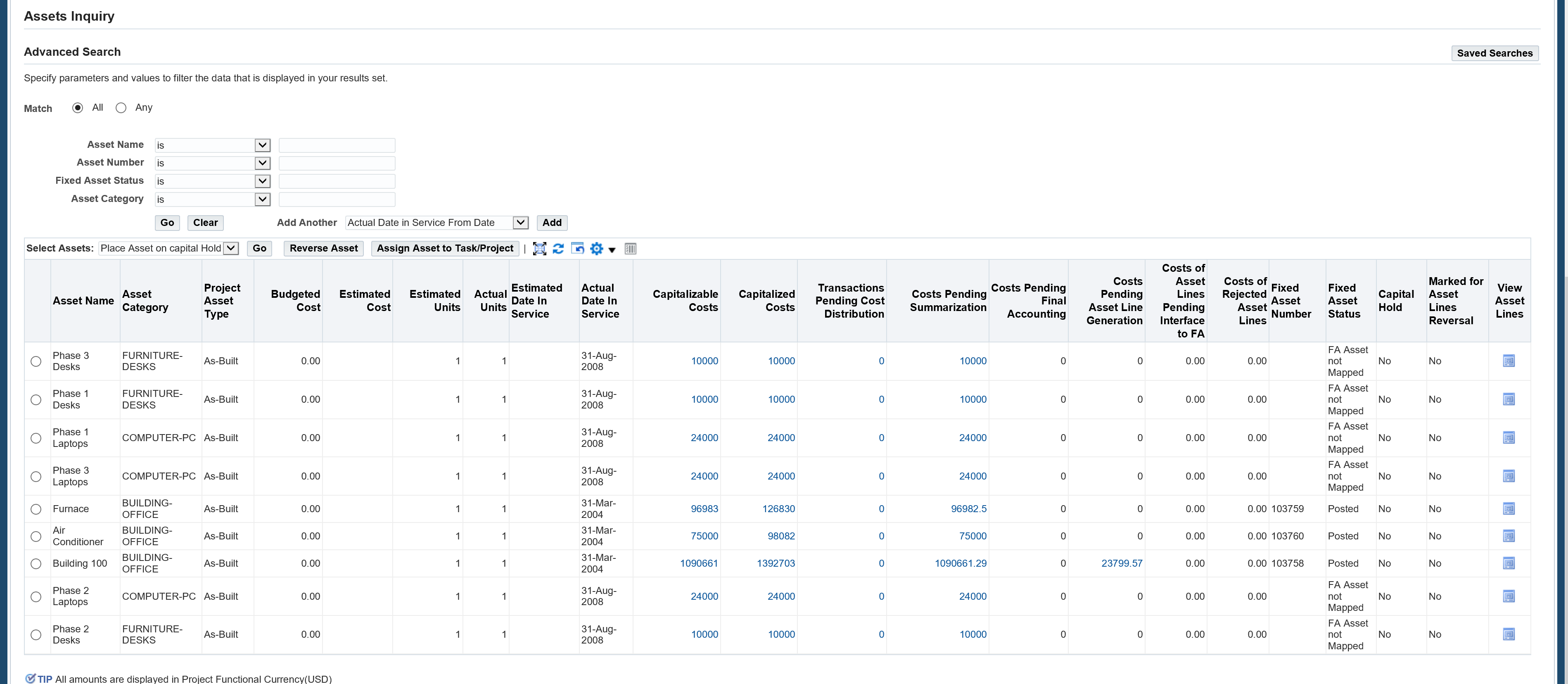 Manageable functions include managing holds, reversing assets, and assigning an asset to the project or task level.  Details of costs and their progression through costing processes are reported by an asset (with drill-down capabilities).  The user can open the asset lines at the end of the row, as shown in the following screenshot.
View Asset Lines Results: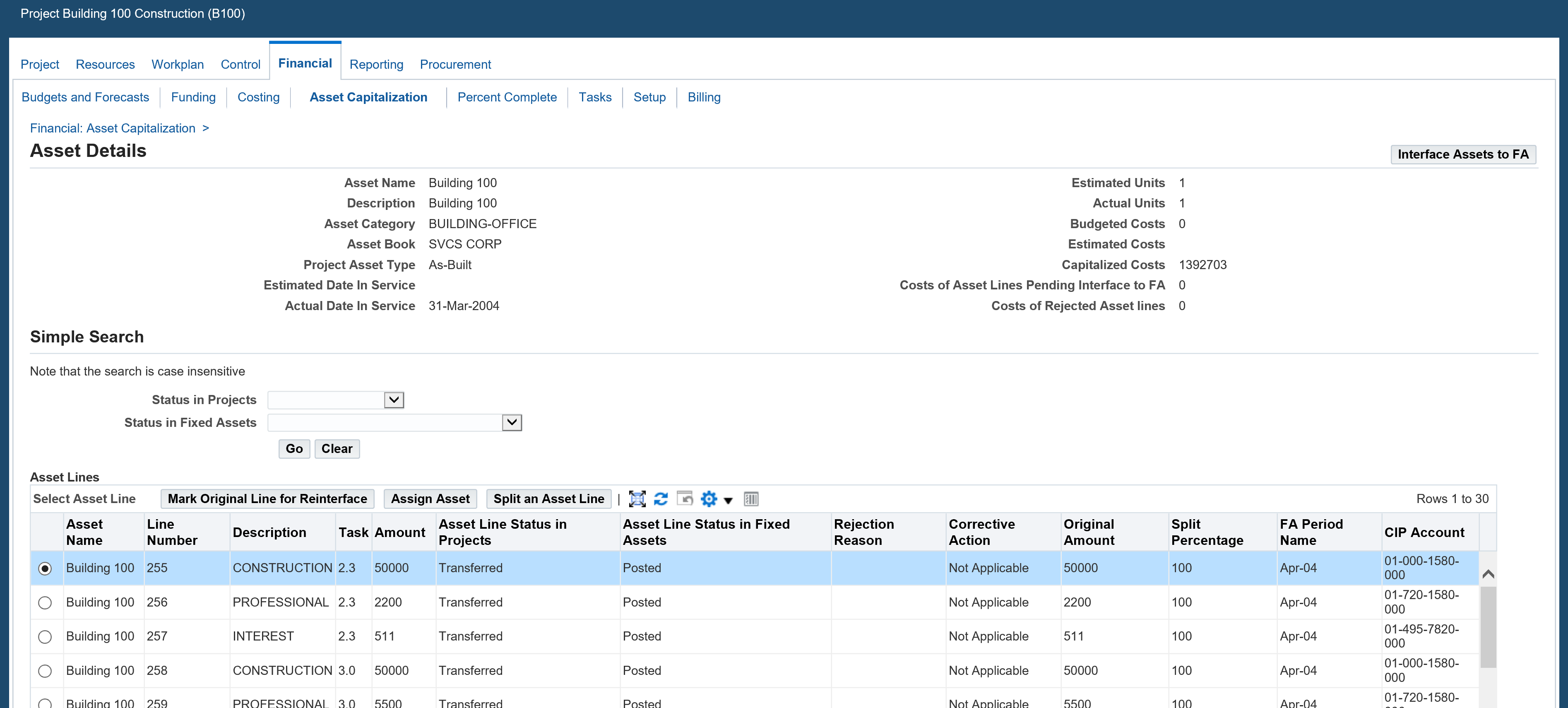 Note that some actions can be performed from this page, including splits and interfacing the asset to Oracle Assets.  There are also search capabilities to limit the data returned.
Returning to the main dashboard – at the top and bottom right, buttons are included to navigate to the Task Summary.

The Task Summary allows the user to view the cost information summarized by task, including everyday cost tasks and non-capitalizable costs.  If an asset has been generated, including costs from the task chosen, the task number, name, and description will display in the lower region.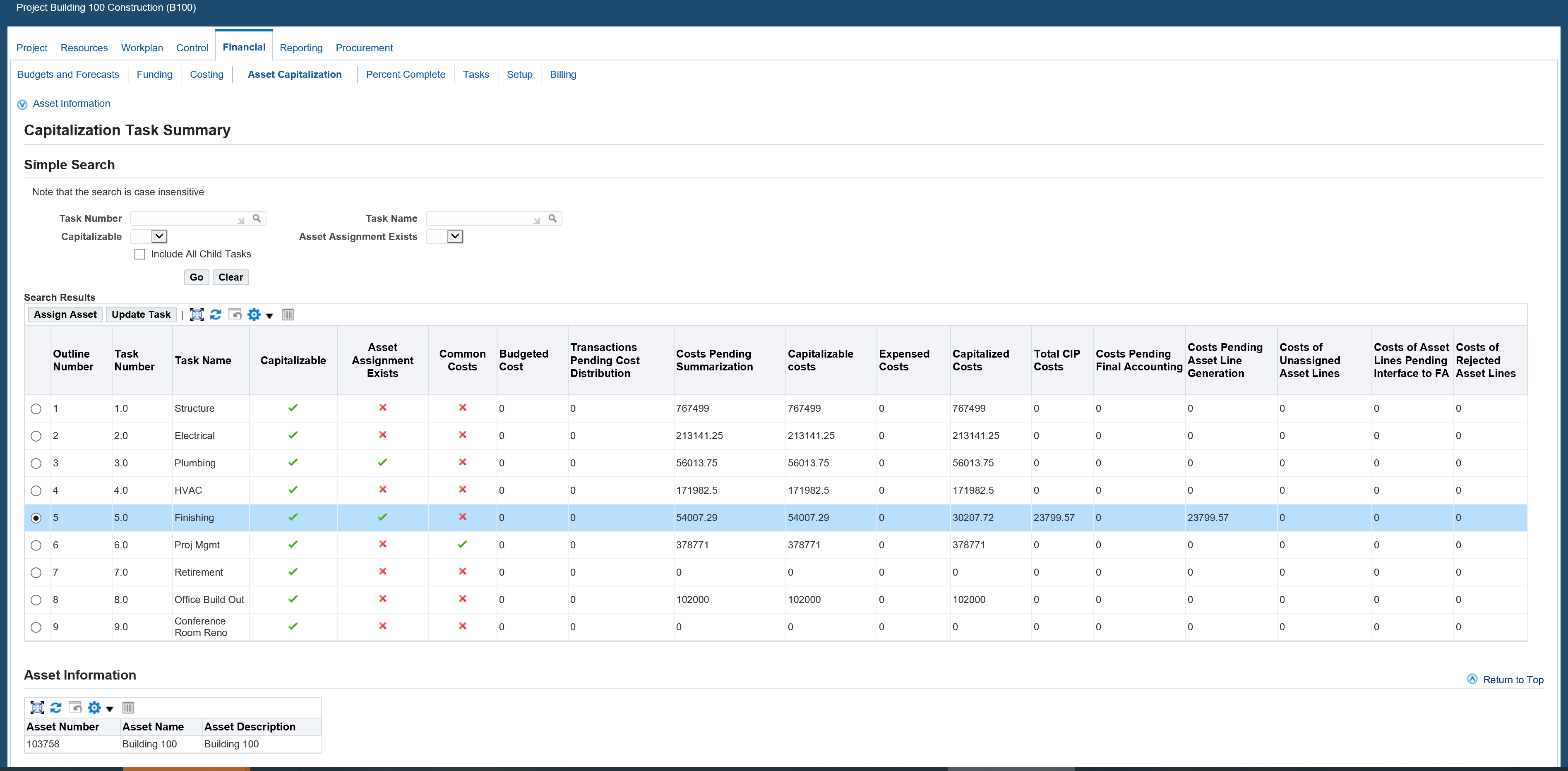 In summary, the capital asset dashboard provides quick access to most capital project maintenance steps accessed directly from the project home, providing more visibility to the project team for total project costs and necessary actions, saving time spent on day-to-day activities and reconciliation efforts.