Expert Project Management Office Services
Wise project-driven firms invest in a Project Management Office (PMO) for many reasons. The simplest reason? University of California Berkeley and University of Southern California studies find 15-21% improvement in project execution and delivery costs by improving an organization's project management maturity one level. That, in turn, provides a significant competitive advantage.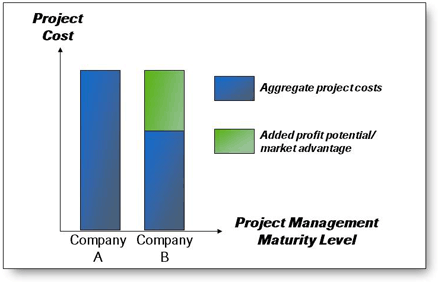 The experts at Project Partners collectively have over 550 years experience managing projects and portfolios in accordance with Project Management Institute® standards. We know that to ensure success, a PMO must be aligned with the strategic goals and culture of the parent organization. We put our wisdom to good use, helping clients develop PMOs and applying Project Portfolio Management concepts and systems to deliver measurable return on investment.
Project Partners Provides Strategic and Tactical PMO Assistance
Our Project Management Institute-certified consultants can help your organization with all of the following, and more.
Identify the appropriate location, sponsorship and structure for your PMO
Establish the mission, roles and responsibilities of your PMO
Identify the appropriate infrastructure and staffing for your PMO
Match your PMO responsibilities and infrastructure to the appropriate PPM systems and tools
Establish standards and processes that work with your existing culture and identify where organizational change will be necessary
Develop project management methodology and templates to help speed rapid adoption by end users
Provide training on PMO processes and PPM systems
Collect feedback and assist with continuous PMO practice improvements
For inquiries: Contact Us