ENR Future Tech Conference 2022 – The Dodge Perspective: Industry Trends Session
The Dodge Perspective was a great session from the ENR FutureTech conference, packed with construction industry trends from Dodge Data & Analytics (formerly McGraw-Hill Construction). Steve Jones shared detailed information across all construction sectors and regions. Bottom line: expect a strong rebound in the second quarter. But there are also opportunities for improvement in leveraging technology. The dollar value of projects in planning is on the rise, and opportunities for improvement exist.
Economic Outlook for Construction
Construction spending for residential, commercial, and infrastructure is on the rise. Of particular note is that warehouse construction spending is 'breaking records'. No surprise that Amazon is by far the largest warehouse builder of the past three years, with $10 billion in construction from 2019-2022 (*). There is projected growth in all building construction except hotels and office construction, which has a 'mixed' outlook.
Projections expect growth in non-building construction for highways, bridges, and environmental, but a decrease for power & gas plant construction.
(*) Amazon (Ivan Panushev, Principal Partner Solutions Architect for Engineering, Construction & Real Estate, Amazon Web Services (AWS) and Microsoft (Salla Eckhardt, Dir. of Digital Building Lifecycle and Innovation) presented their experience with building construction technologies in a separate session of 'Digital Twins Grow Up.'
Dodge Technology Usage Research Results
Dodge surveyed over 934 construction-related companies to determine how these companies are using 'digital workflows' and the impact of using these technologies.
Level of engagement with technology:
| | | |
| --- | --- | --- |
| Level of Engagement | Description | % of Respondents |
| Very High | Use a single, connected construction management solution for most processes. | 22% |
| High | Use a mix of separate software solutions from a variety of vendors bur have created interactions that help them work together. | 32% |
| Medium | Use a mix of disconnected software solutions from various vendors for accounting, operations, field, PM, HR, etc. | 31% |
| Low or None | Either all manual processes or mostly manual processes. | 15% |
The Dodge Perspective: Industry Trend ENR Conference Survey Results
The session provided additional insights about the benefits of using these technologies, but the bottom line is that there are tangible benefits to either High or Very High use of entirely, or at least partially, integrated technologies. Notably, of the Owners surveyed, 69% indicate that they either Frequently or Very Frequently specify that contractors use 'digital communications and practices.' Further, according to the survey, companies who use digital workflows experience:
Improved quality
Faster delivery
Decreased risk
Increase profitability
BIM, BIM, BIM
Again, no surprise that BIM usage is increasing across all industry sectors and regions. In a survey of 641 BIM users and 202 non-BIM users, when asked about plans for BIM usage, 47% of companies indicated they would plan to adopt 'High BIM Intensity- 75-100% of their project' within the next 2-3 years compared to the 23% today. This trend will continue, but the technological challenge of integrating with other solutions will remain.
Cost Management
Some interesting results from the Cost Management survey – 52% of respondents indicate they were NOT using purpose-built commercial tools to address the Top 10 Cost Management Challenges. Instead, those companies used either Internally Developed (Home Grown) Systems, Spreadsheets, or Mostly Manual Processes.
Top 10 Cost Management Challenges:
Converting a final cost estimate into a project budget compatible with cost accounts
Tracking costs for every aspect of the job to determine how they impact overall project cost
Accurately estimating the total cost to complete activities in the work breakdown structure
Determining appropriate contingency amounts
Assessing risk related to potential changes
Tracking units of work completed in the field
Understanding in real-time where we are making or losing money
Managing change orders and documentation through the whole approval process
Status reporting during the project
Maintaining accurate, up-to-date cost information between office and field
If you are one of the 52% of the companies surveyed not using purpose-built cost management tools, Project Partners offers solutions to help meet these challenges.
About the Author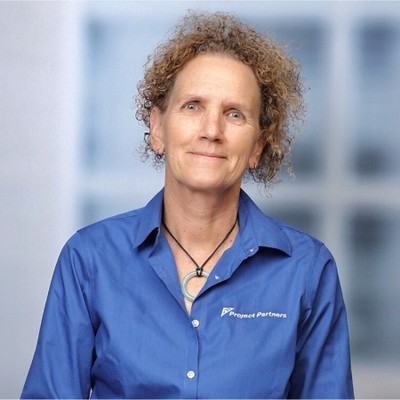 Terri Maginnis is the Practice Director in the Project Partners Primavera / PPM Division. She has 30+ years of project management, scheduling, business process improvement, and solution architect experience that spans multiple sectors including AEC, power/utilities, information technology, transportation, health care, DOD/military construction, and higher education. Terri began her project management career as a U. S. Navy Civil Engineer Corps officer and started using Primavera as a general contractor in 1989. In 1998, she established an Information Technology Project Management PMO for the California Public Employees Retirement System (CalPERS) working on the corporate database project, a custom CRM rollout, and several investment office projects. She also set up an ITPMO for the Hewlett Packard's ProCurve Networking Division's IT organization. She began Primavera consulting in 2006 and has designed, implemented, and trained solutions for 100+ companies in the use of Primavera products for business process improvement.