ENR Future Tech 2022: BIM for Lifecycle Management and Rapid Project Delivery Session
Data sharing, Building Information Modeling (BIM), and stakeholder collaboration were strong themes in the ENR FutureTech sessions. The ability to model the work during the design, update the same model during construction, and hand it off to the maintenance and operation owners was a clear vision for today's AEC organizations.
BIM: Not just for Buildings
David Unkefer, Senior Construction Engineer from the USDOT- Federal Highway Administration (FHWA), talked about several federally funded efforts underway "to promote, implement, deploy, demonstrate, showcase, support, and document the application of advanced digital construction management, systems, practices, performance, and benefits." In other words, how to use technology to improve project delivery of infrastructure projects.
FHWA has seen the benefit of digitalization and BIM, both domestically and globally:
Safety improvements
Productivity/Economic Benefits
Improved decision-making
Global competitiveness
BIM for Infrastructure is an open standards-based, collaborative method for structuring, managing, and using data about transportation assets and networks throughout their lifecycle.
Utah is one of the states participating in BIM use for Infrastructure projects. George Lukes, Standards and Design Engineer, Utah DOT, shared UDOT's experience deploying digital solutions in his presentation on 'Rapid Deployment of Data-Driven Technologies.' UDOT started with the low complexity, low-risk projects first to document the results of their solution and make adjustments before deploying the approach to higher complexity, higher-risk projects.
The approach is working for them, and they are on track toward their next goal of creating a digital twin prototype for two of their assets within the next two years.
Vision: Digital twins will unify the Department's efforts in developing projects. Users across the Department will use digital twins to access the same reliable, relevant record of our assets' history and current status to support decision-making.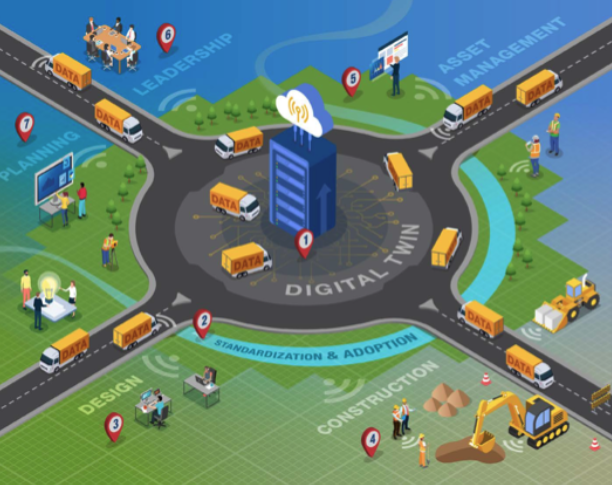 Lifecycle Thinking with BIM
Like most major airports, San Francisco (SFO) Airport seems to be in a perpetual state of being 'under construction.' Geoff Neumayr, Chief Development Officer, San Francisco International Airport, Planning, Design & Construction Division, shared how BIM became the centralized source of information for the airport facility lifecycle management (cradle to grave). Progressive Design-Build Delivery transforms the 'model' through Levels of Delivery (LODs) throughout the project lifecycle.
The model is the centralized system of information that all project stakeholders throughout the project lifecycle utilize. A centralized system of information digitally maintained ensures the 'as-built' aligns with the 'as-designed' and that the operations and maintenance phase goes more smoothly with access to this information.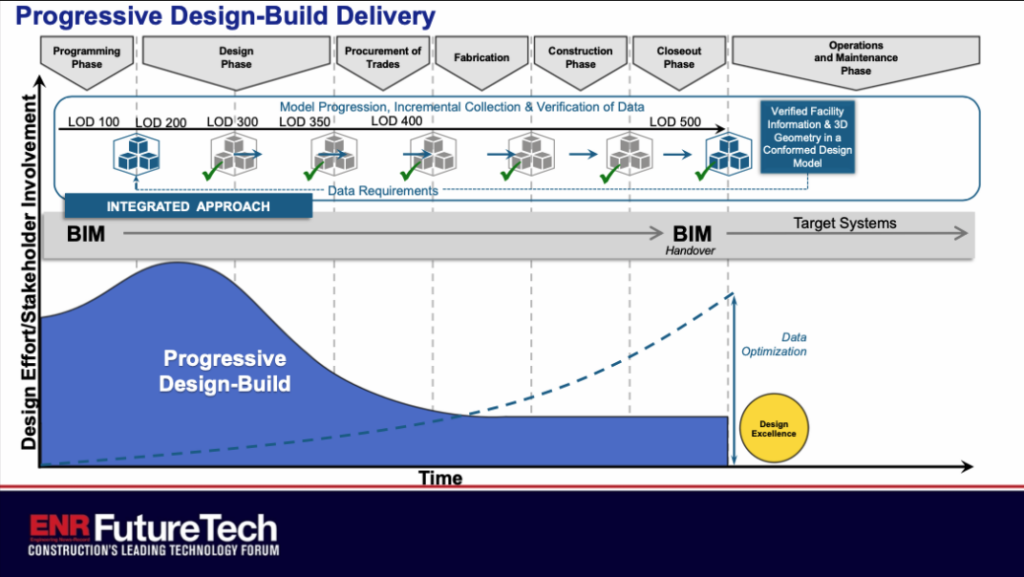 The use of BIM as the centralized system of information is a clear trend for both infrastructure and building design and construction projects. Integration with other systems is a critical success factor in allowing companies to take advantage of this technology.
Get in touch with us if you have questions about how BIM or other project management solutions can support your company.
About the Author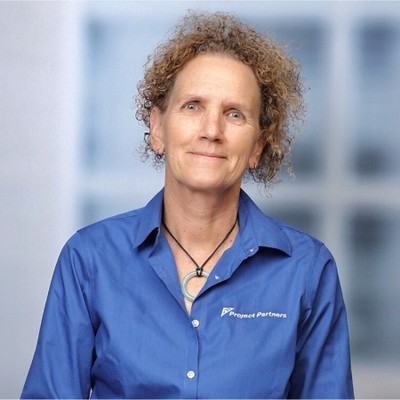 Terri Maginnis is the Practice Director in the Project Partners Primavera / PPM Division. She has 30+ years of project management, scheduling, business process improvement, and solution architect experience that spans multiple sectors including AEC, power/utilities, information technology, transportation, health care, DOD/military construction, and higher education. Terri began her project management career as a U. S. Navy Civil Engineer Corps officer and started using Primavera as a general contractor in 1989. In 1998, she established an Information Technology Project Management PMO for the California Public Employees Retirement System (CalPERS) working on the corporate database project, a custom CRM rollout, and several investment office projects. She also set up an ITPMO for the Hewlett Packard's ProCurve Networking Division's IT organization. She began Primavera consulting in 2006 and has designed, implemented, and trained solutions for 100+ companies in the use of Primavera products for business process improvement.